About Us
At Stankovic & Partners (NSTLAW) we place our clients at the heart of our business. We understand that they are constantly facing new challenges, fresh opportunities and novel problems. They want advisors who can provide solutions. And that means being flexible. It may mean developing innovative legal strategies and liaising closely with the regulatory authorities to find ways forward; or putting together teams of experts to cooperate on international solutions; or it could mean acting as project managers or business advisors rather than just as lawyers. Whatever the issue, we will do whatever we can to serve our clients' best interests.
Whether you are spearheading your firm's entry into the Serbian market, already have well-established operations across the region, or are intending to expand your business, we can help. We hope that you will find some of the further information you need on our website. But nothing, of course, replaces the personal touch. Please don't hesitate to contact us directly if you would like to discuss your business goals and how we can help you achieve them.
Facts and figures:
Established in 2010, Stankovic & Partners (NSTLAW) is a full service firm located in Belgrade, Serbia, with a team of experts who advise multinational corporations and Serbian and Montenegrin companies, often acting in cooperation with well-known international law firms.
Most of our lawyers have previously held senior positions at highly respected international and national firms. They also often speak at major international conferences, and contribute to leading national and international publications.
We are now well-established as one of the leading commercial firms in the Serbian market, providing advice on Banking and Finance, Corporate and M&A, Restructuring and Insolvency, Commercial and Regulatory, Competition/Antitrust, Real Estate, Dispute Resolution, Privatization, Public Procurement, Intellectual Property, Capital Markets, Energy, Mining and Infrastructure, Employment, Tax, Telecoms and Technology.
Our clients include many leading global corporations as well as some of the largest Serbian and Montenegrin companies and financial services firms, entrepreneurs and national and local government institutions.
We have received a number of national and international accolades, including recommendations by Chambers & Partners' Europe and Global Guides, The Legal 500 EMEA, and IFLR.
Our international links include membership of Nextlaw Global Referral Network, the largest legal referral network in the world, and the Legal Network Alliance, a carefully selected global alliance of independent law firms.
We have worked with the respected international legal publication Getting the Deal Through since 2012, preparing its annual M&A overview for the Republic of Serbia.
We act for clients carrying out business in Montenegro in cooperation with Kastratovic Law Office in Podgorica.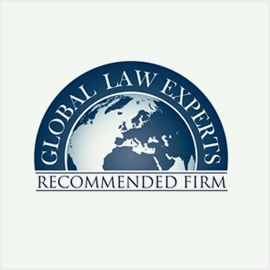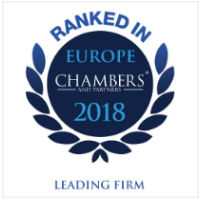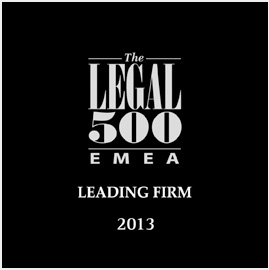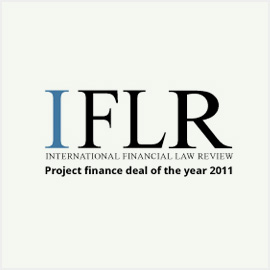 Lawyers of Stankovic and Partners have extensive previous experience in prominent law offices, with years of cooperation with international law firms.

'Clients comment: "They have many years of expertise and experience in various fields," adding, appreciatively: "They are responsive and a really nice team to work with."'

Commenting to Chambers Europe, another client said: "I find they give good reasoned advice and I feel that they provide good customer service. My impression is that they are very knowledgeable with a great deal of experience."

One client says: "Mr Stanković stands out to me because he is knowledgeable about his industry, provides first-rate customer service and is very assertive."

'Well reputed for its activity in bankruptcy litigation proceedings and large-scale financial reorganisation cases'.

The firm is recognised in Chambers Europe 'for its experience in handling cross-border finance deals'.

'Possesses noteworthy expertise in corporate and project finance.'

'Well-respected team that is active in both litigation and arbitration, including a range of commercial disputes and investment arbitration.'

'Sources comment: "The firm offers sharp legal analysis that cuts right to the heart of the issues. Team members have excellent presentation skills and 100% reliability."'

'Clients also praise the "highly-skilled employees with expertise in different industries," applauding the team's "agility, flexibility and excellent time management."'

'Stankovic & Partners stands out for its "competence and business flair".'

'Nenad Stankovic is "the ultimate team leader".'
Legal 500 EMEA says Stankovic & Partners has a "well-informed team" in this area.

'Nenad Stankovic is "competent, confident and very observant".'

'Stankovic & Partners is perhaps best known for its work on financial and corporate matters within the energy and infrastructure sectors and the firm has been active on M&A, financings and general corporate matters.'

'Nenad Stankovic is highlighted by a finance client: "Excellent experience: knowledgeable, diligent, innovative, available, well informed, pays attention to details."'